Justin Jackson's podcasting journey
I started listening to podcasts regularly in 2008. Loved shows like TWiT, Diggnation, and anything with Merlin Mann.
In 2012, my life changed forever. My friend Kyle asked me if I'd want to start a podcast with him. That show, Product People, changed my life: I met interesting people from around the world, changed careers, and eventually launched my own business.
One of the people I met because of my podcast was Jon Buda. We met in 2014 at XOXO Festival. At the time he was working on Simplecast. We talked a ton about tech, podcasting, and life. We ended up hanging out every year.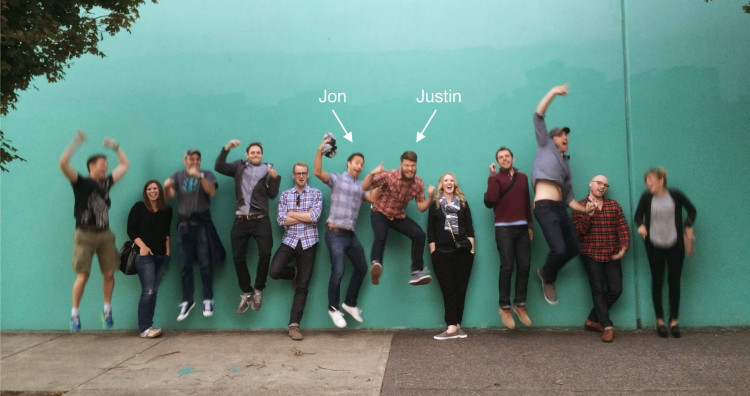 In early 2018, we decided to team up and launch a company together:
🎙️ Transistor.fm – podcast hosting and analytics.
We documented our whole journey on the Build your SaaS podcast:
We launched Transistor in August 2018, and by August 2019 both of us had quit our full-time gigs and were working on Transistor full-time.
Our goal, from the beginning, was to help more people start a podcast, and, at the same time, building a small, calm, profitable company.
For a long time, it was just Jon and me in the company. Then, in April of 2021, we hired Helen full-time, a few months later we hired another engineer (Jason Pearl). Today we're a company of 4 people.
We're not actively pursuing a crazy amount of growth. Often, we'll say "no" to big customers, because their demands would override the needs of our smaller customers. We initially built Transistor to serve the needs of indie podcasters, and we want to keep it that way. 👍