Auto-post your podcast to YouTube
Transistor can automatically upload every podcast episode you publish to YouTube. We'll convert your audio files to video files along with a background image of your choice.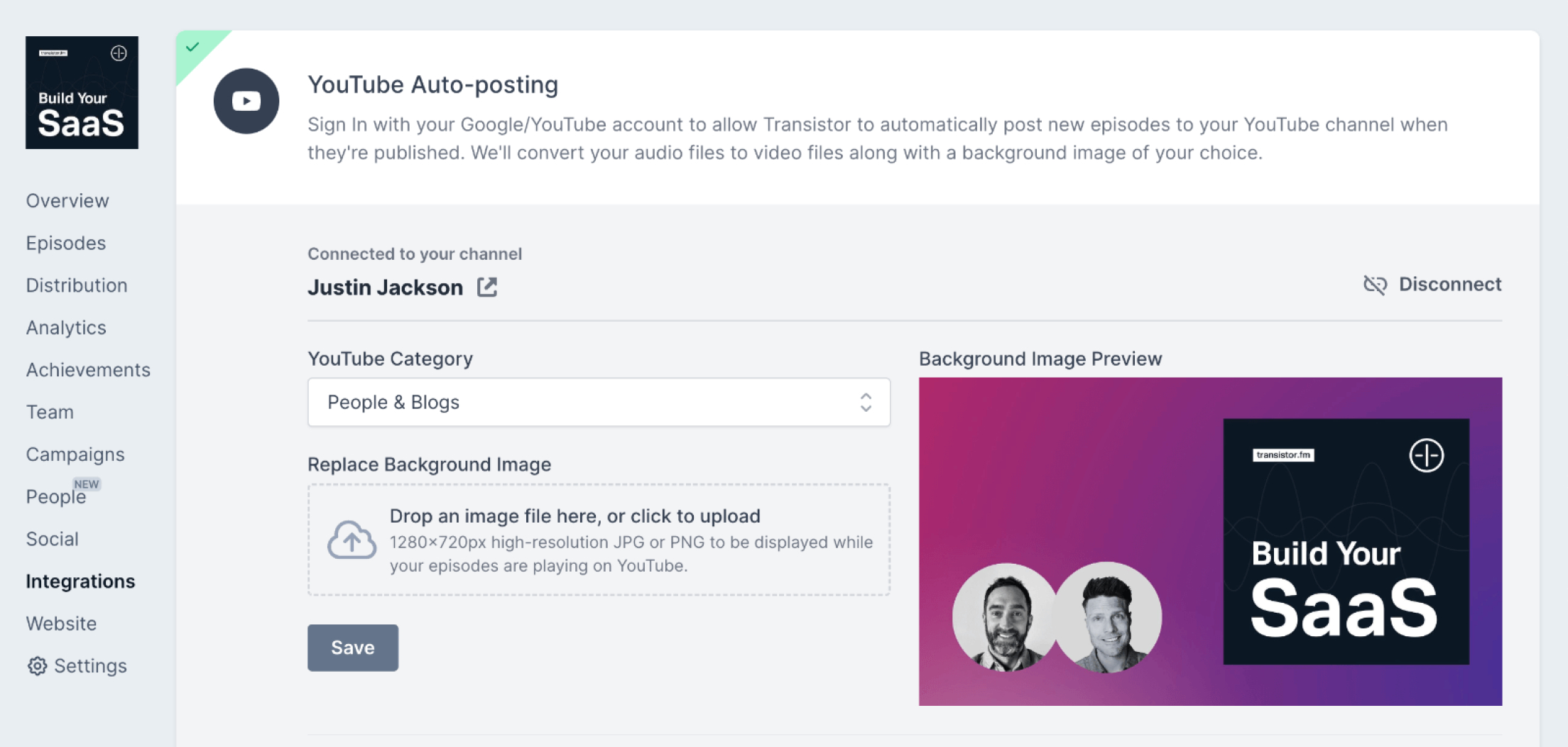 To enable YouTube auto-posting, you'll need to be on the Professional plan (or above). Connect your YouTube channel, choose a category, and then upload a background image.
Here's a sample podcast episode that was crossposted to YouTube:
If you'd like, we can also post all of your previously published episodes to your YouTube Channel. They'll be uploaded in the order they were published, but you can also assign them all to a playlist and reorder them as you like.
Why should you crosspost your podcast to YouTube?
Sounds Profitable's Tom Webster says: "Your podcast needs to be on YouTube because it is the universal content search engine. YouTube itself is the second largest search engine behind Google and the number one content search engine."
Edison Research echoes this sentiment. They found that YouTube is the third most popular way for listeners to find new podcasts to listen to.