Transistor offers dynamic audio insertion (DAI) for podcasts. This allows podcasters to automatically insert ads or announcements at the beginning, middle, or end of their episodes.
Dynamic Ad Campaigns
Dynamic Ad Campaigns provide a simple way to insert audio (ads or otherwise) and include dynamic show notes for all your episodes. You can manage separate ad campaigns for each podcast you host on Transistor.
Add Pre-Roll, Mid-Roll, and Post-Roll audio clips to your episodes
On each campaign you create on Transistor, you can add multiple Pre-Roll, Mid-Roll, or Post-Roll ads.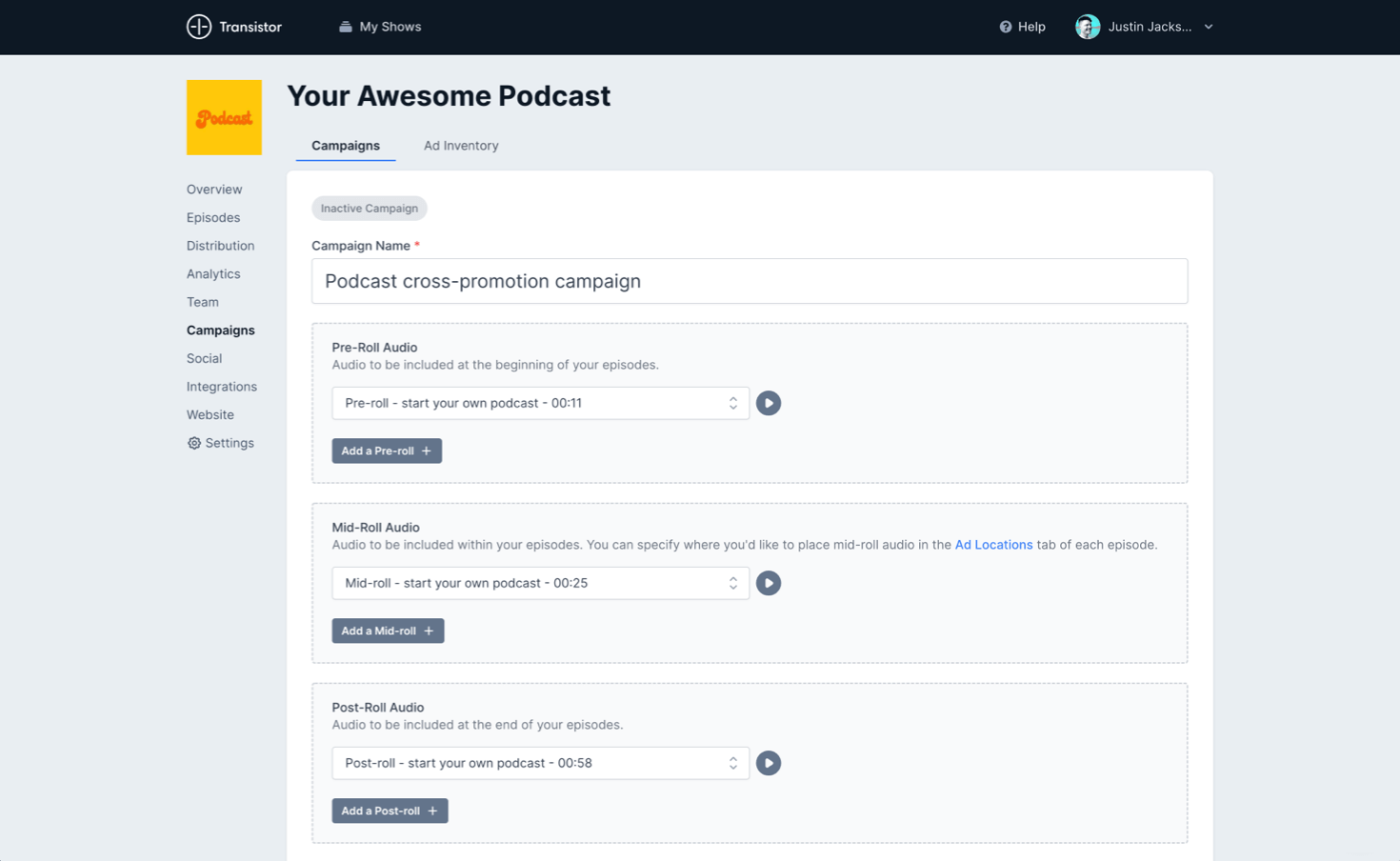 Once the DAI campaign is active, we'll automatically stitch audio clips into all of your episodes:
Pre-roll clips will be inserted at the beginning of each episode's audio.

Mid-roll clips will be inserted in the middle (at points you choose) of each episode.

Post-roll clips are inserted at the end of all of your episodes.
Add Dynamic Show Notes to each episode
Dynamic Show Notes allow you to automatically insert promotional text and links in all of your episode descriptions. This is a great way to draw attention to a promotion, upcoming event, or announcement.
Use our text editor to create the text you'd like to have inserted in all your episode descriptions. Activate your campaign, and the text will appear in all of your show notes. Once you deactivate the campaign, we'll automatically remove the promo text from your episodes.