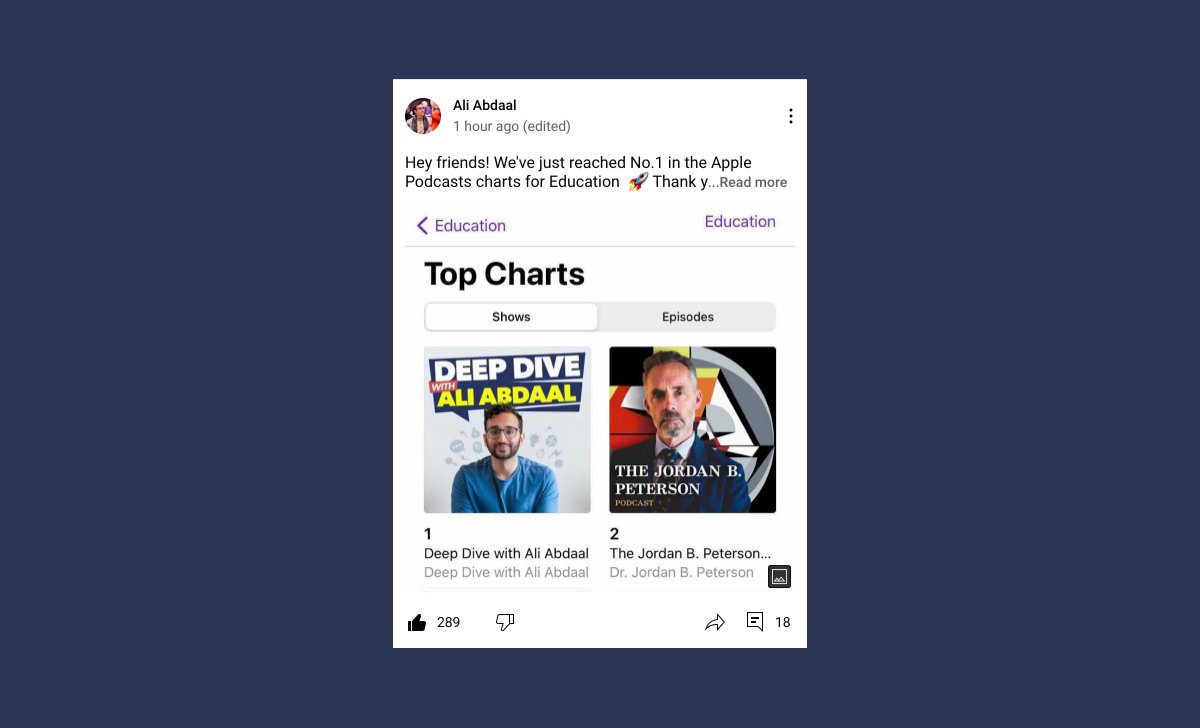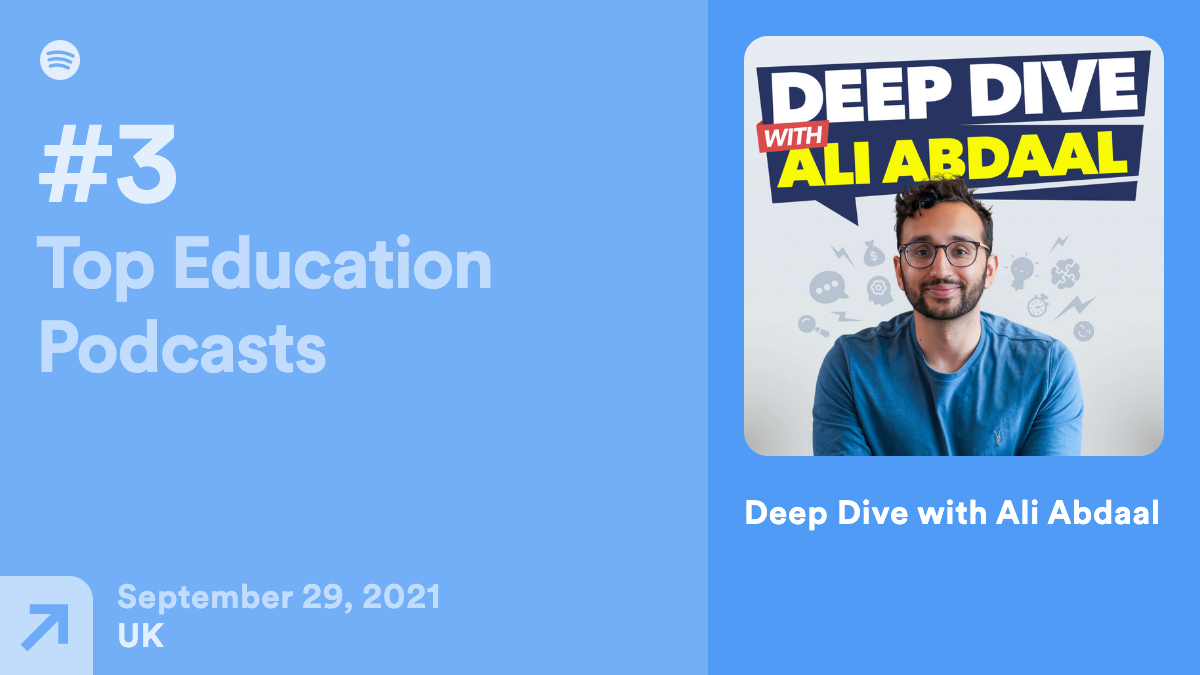 Podcast launch tips from Ali Abdaal:
Here are some lessons we can learn from Ali's launch:
Record a video and audio version of your trailer episode. This will allow you to promote your podcast, as well as submit it to all the directories (Apple, Spotify, Google Podcasts) well before your launch.

Create a website for your podcast. Emphasize the platforms where you want people to subscribe (Spotify, Apple, YouTube).

Announce your launch on every platform where you have an audience. Ali has built up a newsletter list, a YouTube subscriber base, and a Twitter following. On launch day, he notified each audience of his launch, which helped drive listens.

Interview guests who have a big audience. Ali chose Ben Francis, the CEO of Gymshark, as his first guest. Ben has a lot of social media followers! When your guest shares the podcast interview with their audience, you have the opportunity to get a lot more listens.

Record video when you record your podcast. Use the clips for promotion. Actual clips of you and your guest will outperform audiogram videos.
Ali publishes clips from his podcast episodes on a special YouTube channel:
Using video clips like this is the most effective way to promote your podcast on Instagram, YouTube, Twitter, TikTok, etc.
Published on September 30th, 2021