Daniel asked me this question on Slack:
First, I'll say I admire what Michael and his team are doing with Anchor. They're trying to make podcasting more accessible to hobbyists and individuals that are new to the medium. That's awesome.
But Transistor is different.
Transistor is for people who are using their podcast to build their brand and grow their audience.
This includes folks like Alexis Ohanian (co-founder Reddit), Basecamp, Kickstarter, smaller companies, like Joe Workman's Weaver's Space, and individual brands, like Mike Vardy's Productivityist.
Why you should host with Transistor
In his Anchor review, Scott Hastie describes why you wouldn't want to host with Anchor:
If you have a personal brand or business, Transistor is built for you. With Anchor, quickly publishing audio is easy, but comes with some downsides.
Customize your podcast website
Transistor gives you control over your podcast's website.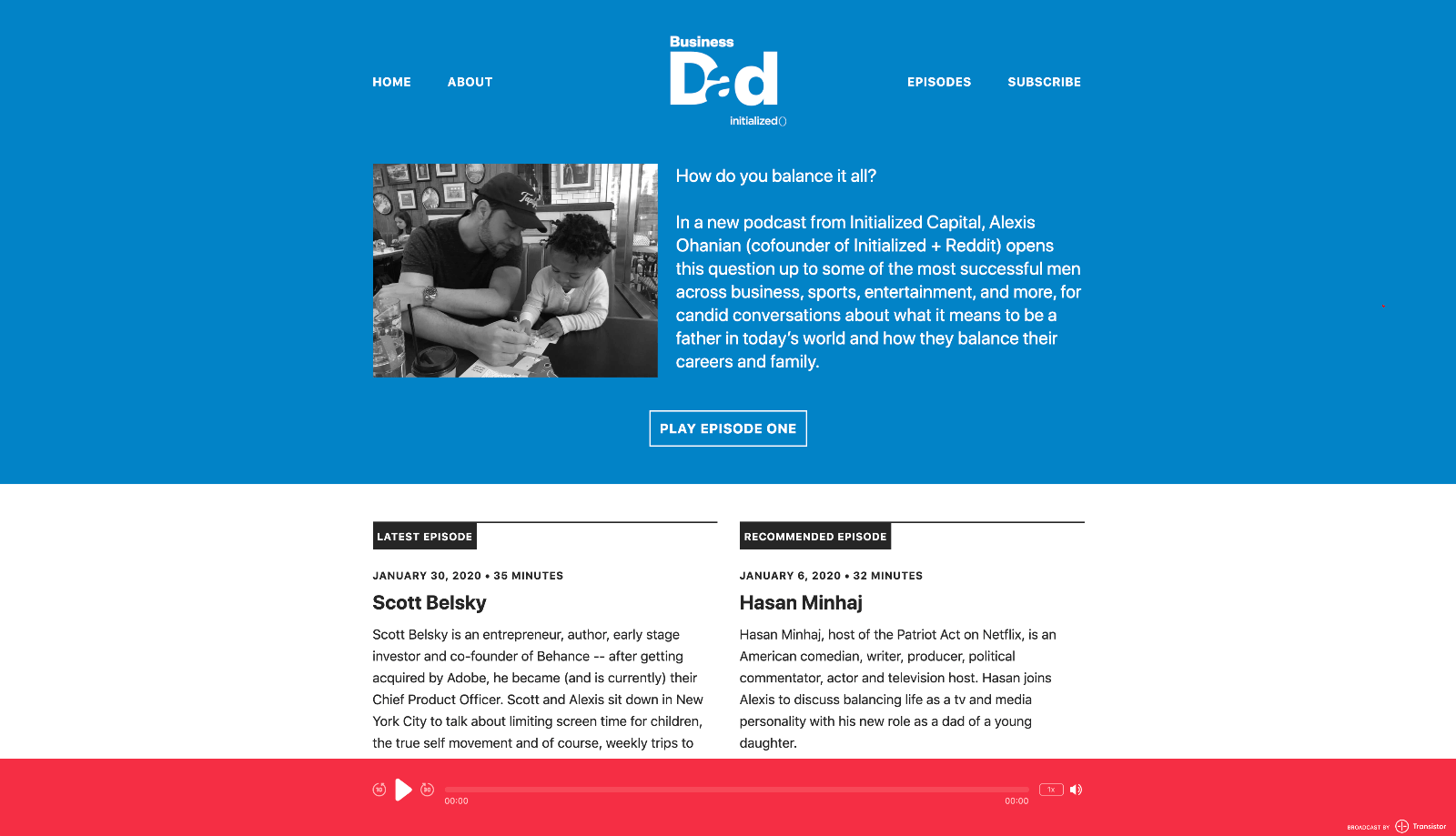 We offer two options:
You can host your website on Transistor, with our built-in CMS. This is what Alexis Ohanian did for his Business Dad podcast (above).

Or, you can self-host your podcast on your own website, using our embeddable player. This is what users like Jason Resnick have done.
Furthermore, websites hosted on Transistor can integrate with your email newsletter (MailChimp, Drip, and ConvertKit). Now you can collect email signups right from your podcast's homepage and episode pages.
Anchor doesn't currently support custom domains (yourpodcast.com), but Transistor does!
The podcast distribution conundrum
One of the hardest parts about starting a new show is you need to manually submit it to Apple Podcasts, Google Play, and other podcast directories. This can take quite a bit of time, especially if you need to sign up for a new Apple ID, or Google Play account.
On their website, Anchor promises to automatically "distribute your podcast to major platforms like Apple Podcasts and Google Play Music with just one click."
The problem is that to do that automatically, they have to cheat a little. Scott Hastie explains:
In the podcasting world, your Apple Podcasts account is your key to many of the other directories. Overcast, Pocket Casts, Breaker, Castro, Listen Notes, and others all scrape the iTunes director. It's kind of like the master copy.
If you don't control your iTunes listing, you lose a major piece of control over your podcast's future.
One thing both Transistor and Anchor can do is automatically submit your show to Spotify (we're both official partners).
Scott agrees:
The podcast player
Anchor's current podcast player lacks a lot of controls. Here's how it looks:

Note: we had to remove Anchor's actual embed code because it was slowing down this page too much. It adds over 800 KB of JavaScript and slowed the page down by 34%.
Transistor's podcast player that looks like this:

The Transistor player allows you to:
Display your latest podcast episode on your website (like we're doing above) with a special embed code.

Rewind, fast-forward, or adjust the playback speed.

See more info about the podcast.

Subscribe to the podcast.

Embed full episodes on Twitter and other sites.

Embed your whole season of episodes. (Example)
Our player also has great sharing tools; just hover over the player and click the "Share" link. (Incidentally, I couldn't get Anchor's share icon to work).
Transistor podcast analytics vs Anchor's stats
True to its mission, Anchor provides simple, easy-to-read stats for its users.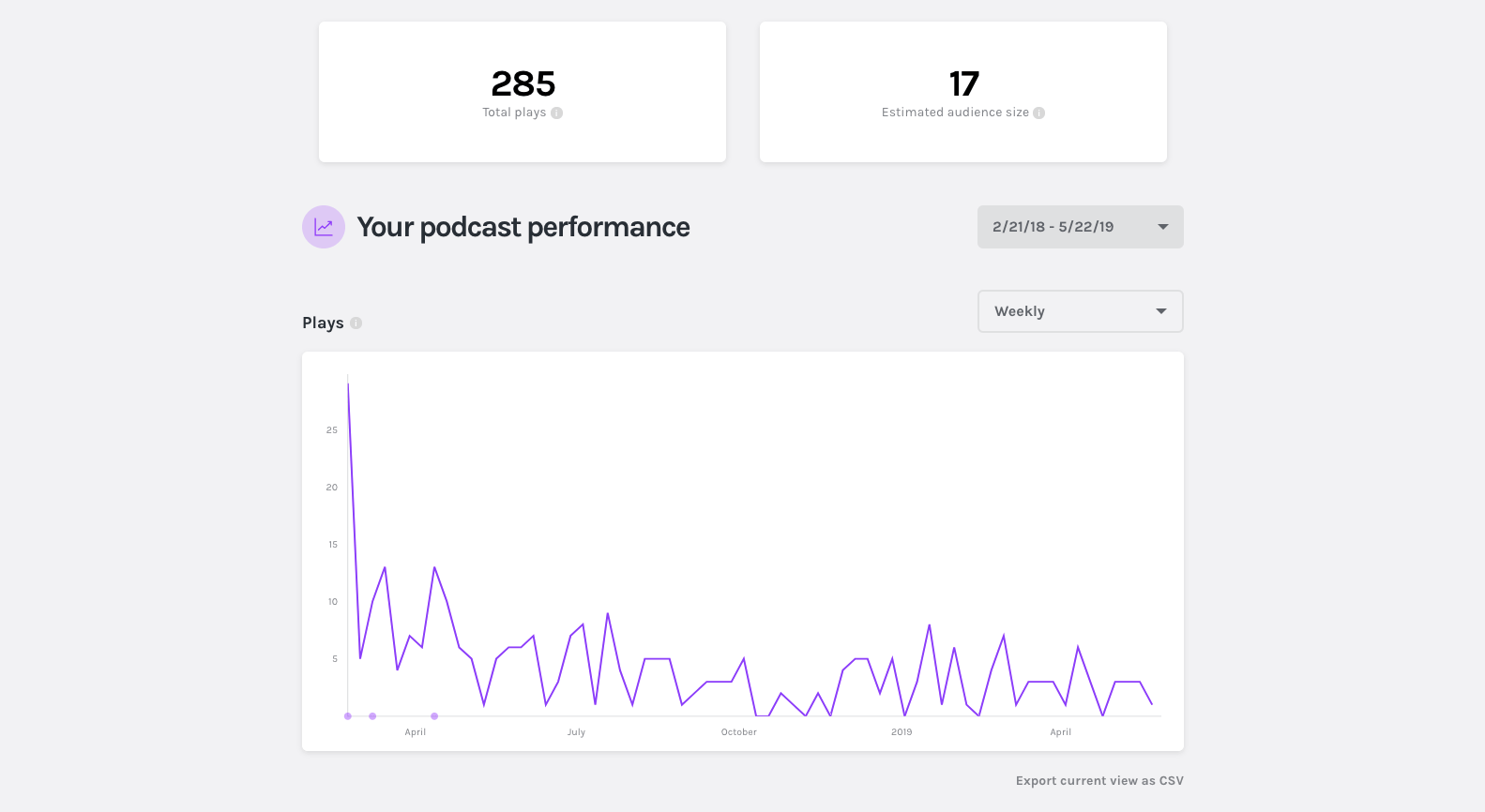 Transistor's podcast analytics go into more detail:
Our podcast stats will show you:
Average downloads per episode, organized by "first 7, 30, 60, and 90 days."

The number of subscribers you have (estimated based on past download history).

Listener trends over time.

A complete episode breakdown: order your episodes by total downloads, date, and average downloads.

How many people are listening on each podcast app (Apple Podcasts, iTunes, Google Podcasts, Overcast).

A map of where your listeners are from, worldwide.
Should you host on Anchor? Other deal-breakers.
In addition to what we've mentioned above, there are other reasons you might want to think twice about creating your show on their platform.
Anchor automatically puts ads in your podcast
When George Kao created his show on Anchor, he noticed a big deal-breaker:
After getting criticism about the practice, Anchor modified this slightly: their post-roll ads are still turned on as a default, but you can now "opt-out" in your advanced settings.
Anchor automatically puts their logo on your podcast's cover art
Similarly, you'll notice most shows on Anchor have their logo embedded in the show art.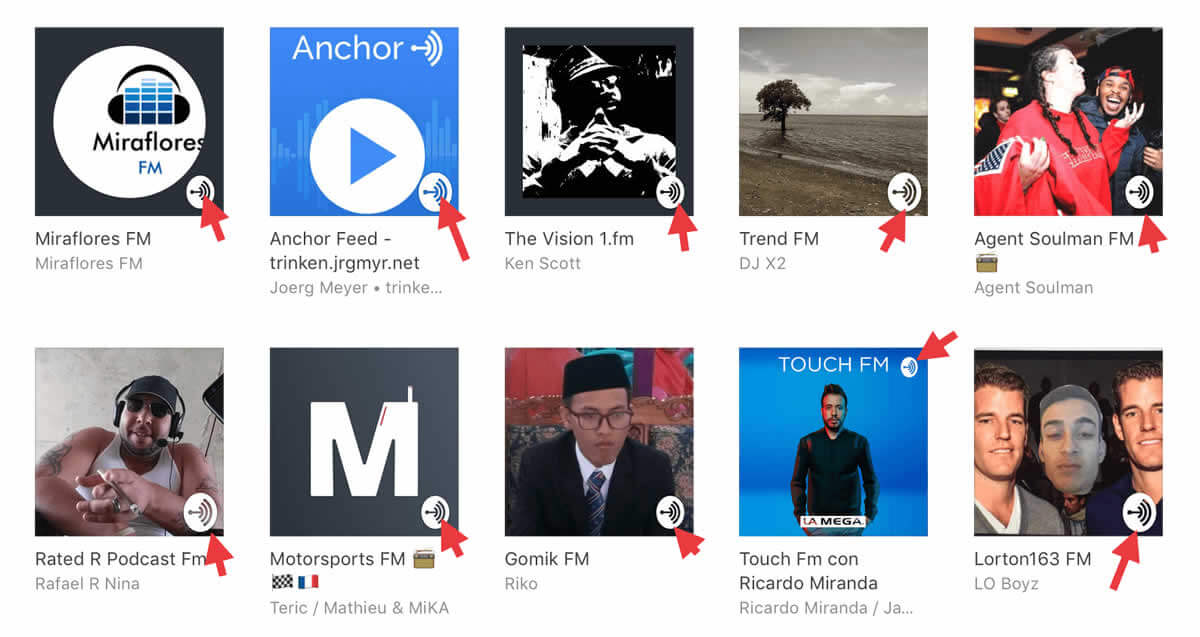 Again, this is turned on as a default and has to be manually turned off.
Anchor doesn't give you the option to forward your RSS feed
If you start your podcast on Anchor and want to move it to a different platform, there's no way to automatically forward your RSS feed. Almost all the other podcast hosting companies (including Transistor) make it easy to forward your RSS feed to another provider.
But with Anchor, you have to manually email support and ask them to forward your feed. Our customers have had to wait up to a week for Anchor's support to complete this task.
(Also, remember, if you use Anchor's to submit to Apple Podcasts, Google Play, and Spotify, you'll lose control over those submissions if you switch as well).
On Transistor, you can host multiple podcasts from the same account
On Anchor, you can't host multiple shows from the same account.
Don't limit your creativity! Transistor allows you to host unlimited shows on the same account, for one monthly price. (Making more shows is one of the best ways to increase the number of listeners you get each month).
"Should I use Anchor to host my podcast?"
It depends. If you're starting your podcast for fun, or out of personal curiosity, it might be a good fit for you.
But if you're looking to build "a serious and long-term podcast" (as Scott says), you should use a professional podcast platform like Transistor.
Published on November 12th, 2019