If you have a high-traffic website, a big social media presence, or a popular podcast, becoming an affiliate can be a great way to earn a living.
I just sent this monthly money transfer to one of our affiliates: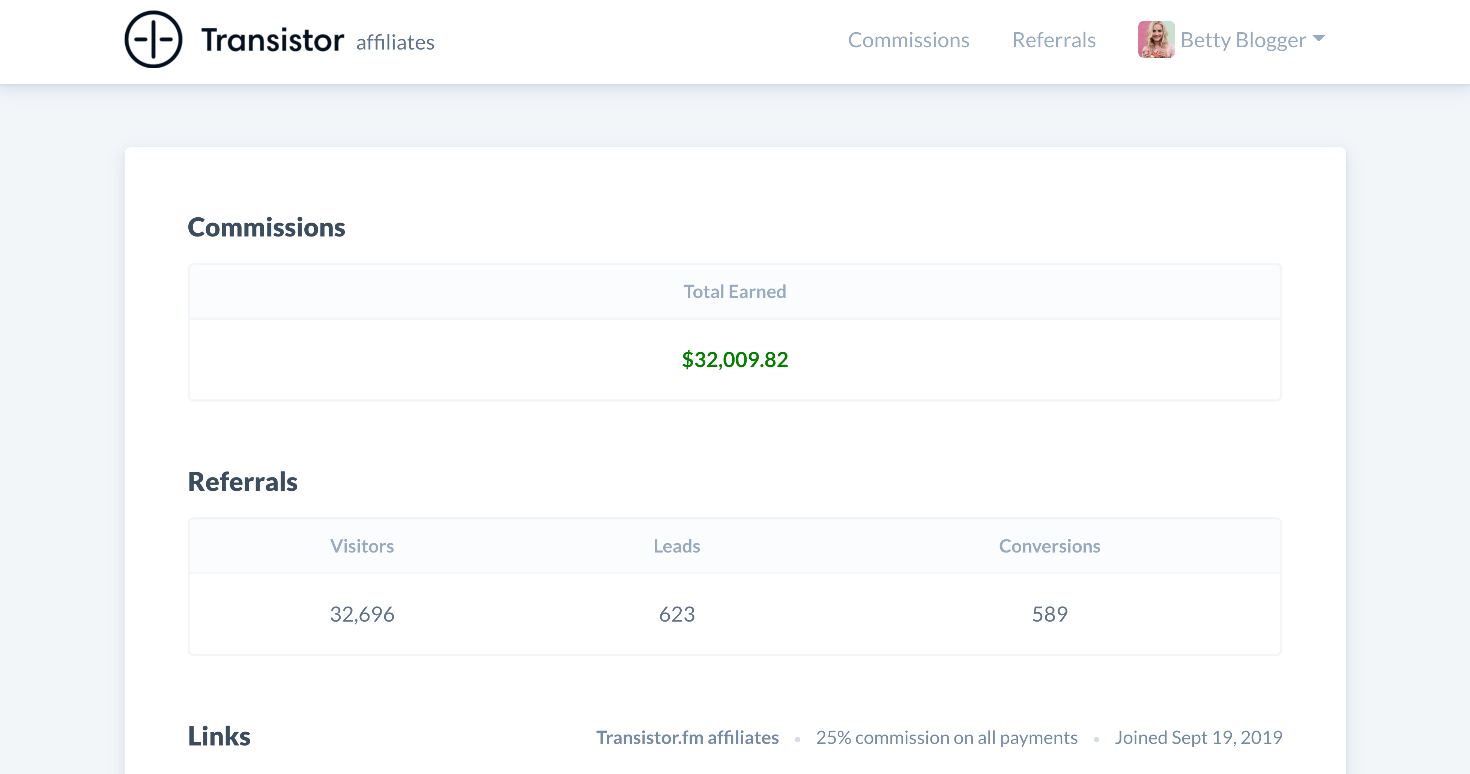 They are now earning over $7,000 a month with our program.
Are you looking for a Libsyn affiliate program?
Libsyn is one of the oldest podcast hosting platforms, but currently, they don't offer an affiliate program. (We checked Linkshare, Commission Junction, Pepperjam, and Shareasale, and weren't able to find anything).
What's more, in reviews, many users find Libsyn's UI clunky, and unintuitive to use.
But if you're looking for an excellent podcast hosting provider to recommend, plus a generous affiliate program, we have a good alternative for you.
One of the best podcast hosting affiliate programs
Transistor is a highly-rated podcast hosting platform. We think you'll like our affiliate program. Here's why:
You get a 25% commission for every customer that comes from your referral link. You'll get that income every month, as long as they're a customer.

You'll get high-quality brand assets that you can then use on your website.

The cookie will last for 30 days. As long as your referrals come back within those 30 days (and converts to a paying account) you'll still earn the revenue on that sale.

We have an affiliate dashboard where you can view your total visitors, leads, and conversions. You'll also be able to see how much commission you've earned.

You will be notified, by email, whenever you earn a new commission.

The payments will be made monthly through PayPal.
Ready to start earning?
Sign up below and you'll get a unique referral link you can share on your blog, podcast, Twitter, or to your email newsletter list.