A Libsyn alternative that's modern and easy to use
Many podcasters who started with Libsyn are looking for better analytics, a modern interface, and better pricing.
Libsyn's pricing and storage
One of the biggest complaints against Libsyn is their pricing structure. They promote their $5/month plan, but that only allows you to upload 50MB of audio per month! (For many podcasters, 50MB is the size of single episode). You also need to pay extra for analytics.
This means most folks opt for Libsyn's $20/month plan. This allows you to create one podcast, see advanced stats, and get 400MB storage.
By contrast, Transistor.fm starts at $19/month and gives you:
The ability to create unlimited podcasts.

Unlimited storage and uploads.

Advanced statistics.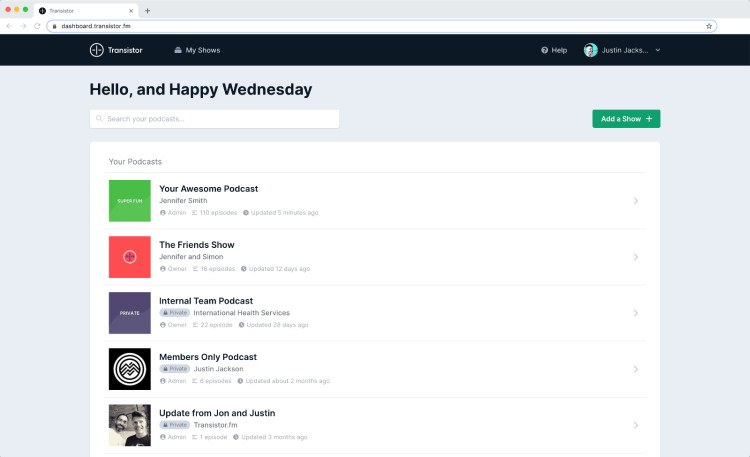 Libsyn's user interface and design
In their review, Podcast Insights comments on how confusing Libsyn's software can be to use:
Libsyn's dashboard is full of buried features and requires lots of clicks to get anything done. Time for an update?
Another complaint against Libsyn is its outdated UI. Many users find it clunky and unintuitive to use:
Their design hasn't changed much since the early 2000s.
Many of the newer podcast hosting companies are using modern design frameworks. The result is an easy-to-use interface and fewer clicks. Here's a sample screenshot from Transistor's analytics page: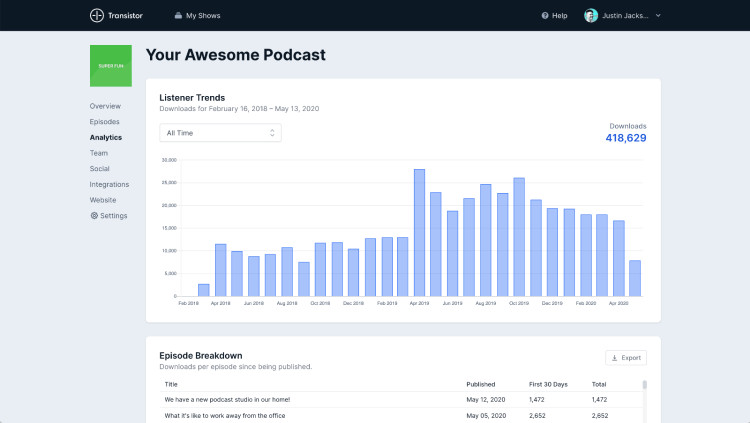 Another bonus: Transistor's design is mobile-friendly, and can be used on an iPhone or Android device.
Libsyn's embeddable player
Similar to their application UI, Libsyn's embeddable player feels outdated.

If you're looking for a free alternative to Libsyn, you could use Anchor. However, their embedded player isn't great either:
You can contrast those options with this player from Transistor:
Looking for a Libsyn alternative?
We've had hundreds of Libsyn users switch to Transistor. You can migrate to Transistor with just one click.