SoundCloud alternative for podcast hosting
Some podcasters who use SoundCloud have been experiencing problems. Most recently, podcasts hosted on SoundCloud have stopped working on Apple Podcasts and Google Podcasts. If you're looking for more control over your podcast feed, plus better analytics, you might want to switch from SoundCloud to Transistor.fm.
Get better podcast analytics
SoundCloud's podcast stats are basic, and only report the number of plays/downloads.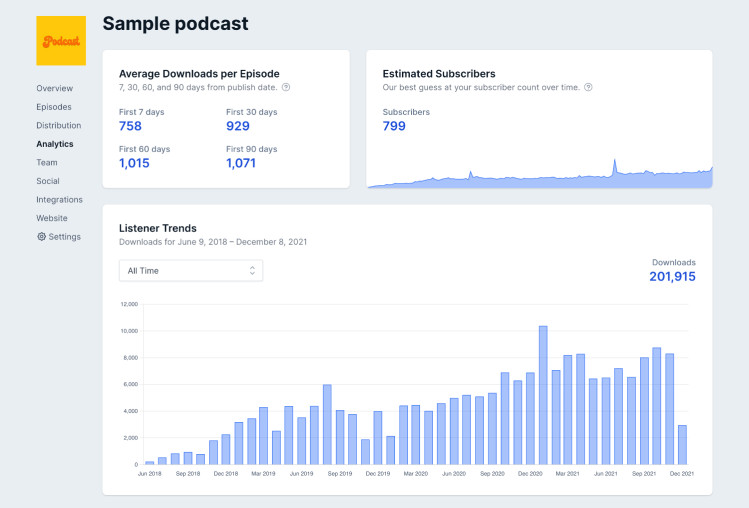 You can also see which podcast apps people use to listen to your show: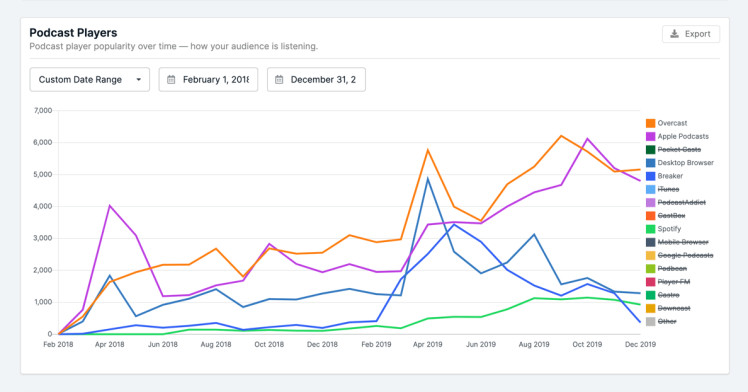 Get better customer support
Transistor is highly rated for its live customer support.
Host multiple podcasts from the same account
On SoundCloud, you can't host multiple shows from the same account. But on Transistor you can:
Don't limit your creativity! Transistor allows you to host unlimited shows on the same account, for one monthly price. (Making more shows is one of the best ways to increase the number of listeners you get each month).
Other reasons people switch from SoundCloud to Transistor:
Most people switch to Transistor from SoundCloud for one of the following reasons:
Looking for a SoundCloud alternative for podcasts?
You can migrate your podcast to Transistor with just one click.