An alternative to RSS.com for podcast hosting
If you're looking for more control over your podcast feed, plus better analytics, you might want to switch from RSS.com to Transistor.fm.
Get better podcast analytics
Transistor's analytics feature a global listener map, listener trends over time, and exportable CSVs.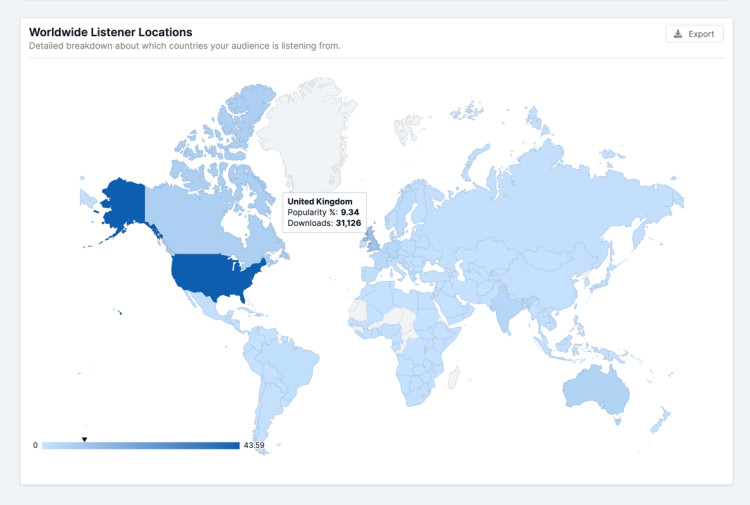 Now, you can see where the majority of your podcast's listeners are based:
Get a faster podcasting dashboard
The biggest complaint we hear from RSS.com users is how slow the app is. Some screens take 10-30 seconds to load:
Transistor's podcast dashboard loads 48x faster than RSS.com.
Looking for an RSS.com alternative?
You can migrate to Transistor with just one click.