Podcast gear for beginners
For beginners, we recommend that you pick up a USB microphone, a pop filter, headphones. You'll also need a computer (Windows or Mac).
Podcast gear for professionals
More advanced users may want to buy an XLR microphone, audio interface, mixer, and a microphone stand.
Professional podcast kit
– $1,100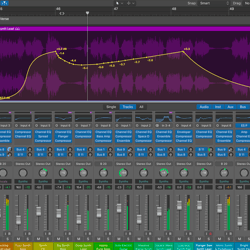 How to publish your podcast audio
Once you've created your audio, it's time to upload it to a hosting provider and generate your podcast feed. Every podcast needs:
A webserver to host MP3 files,

A way to create new episodes, and add show notes,

A way to publish new episodes, and update the podcast's RSS feed,

And a way to generate a valid RSS feed.
This is where a podcast hosting company comes in.