Please read our complete guide on starting a podcast.
Best budget microphones 2023
Here are some popular budget microphones for podcasting. These microphones offer good sound quality for the price and are suitable for use in a home studio setting.
High quality affordable podcast microphones
Podcast gear for professionals
More advanced users may want to buy an XLR microphone, audio interface, mixer, and a microphone stand.
Professional podcast kit
– $1,100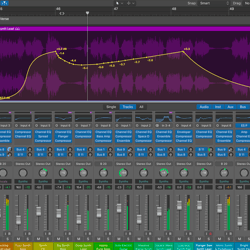 How to publish your podcast audio
Once you've created your audio, it's time to upload it to a hosting provider and generate your podcast feed. Every podcast needs:
A webserver to host MP3 files,

A way to create new episodes, and add show notes,

A way to publish new episodes, and update the podcast's RSS feed,

And a way to generate a valid RSS feed.
This is where a podcast hosting company comes in.