How to embed a podcast in WordPress
Here's how to insert your podcast episode inside of a WordPress post or page.
First, switch to the "Text" editor in WordPress
When you edit a post or page in WordPress it defaults to the "Visual" editor. To paste in our podcast episode embed code, we'll need to switch to the "Text" editor.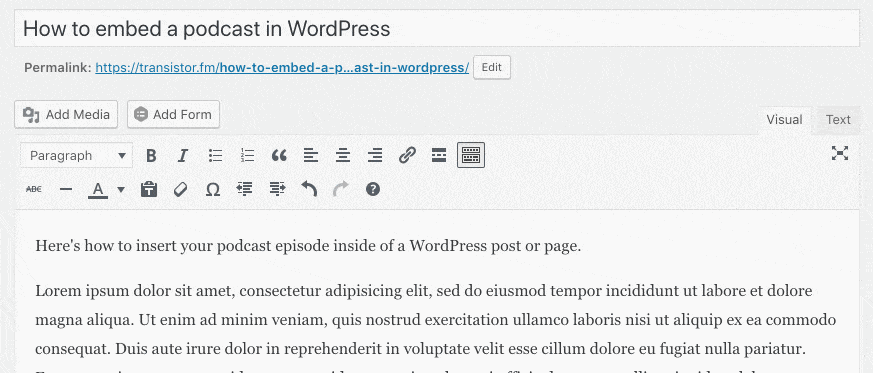 Next, go to Transistor, and click on the "Episodes" tab
In Transistor, go to "Episodes."
Now, click on "Share" for the episode you'd like to embed.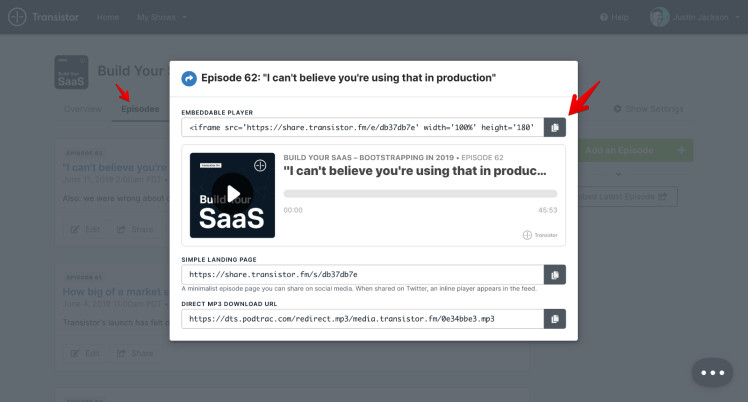 Copy the embed code for that episode.
Finally, head back to WordPress and insert the embed code
Once you've copied the embed code, head back to your WordPress editor.
In the "Text" view of your editor, paste in the embed code.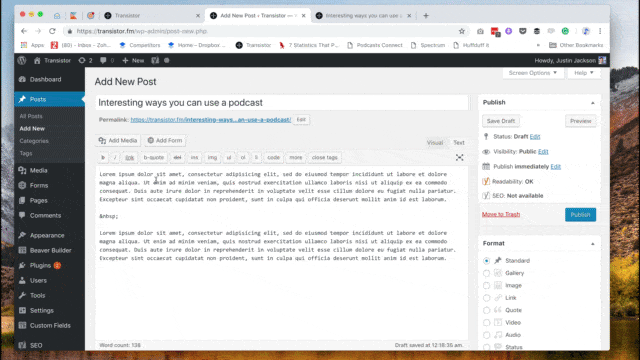 Now, when you preview your WordPress post (or page) you'll see the embedded player!
It will look something like this: