How to choose your Apple Podcasts category
When you submit your podcast to Apple Podcasts (formerly known as iTunes), you'll need to choose at least one podcast category.

Why is the podcast category you choose important?
It helps listeners find your podcast! Folks can browse by category in Apple Podcasts.

Apple Podcasts will also feature new podcasts from each category in the app.

Each category on Apple has its own Top Ten list for episodes and shows.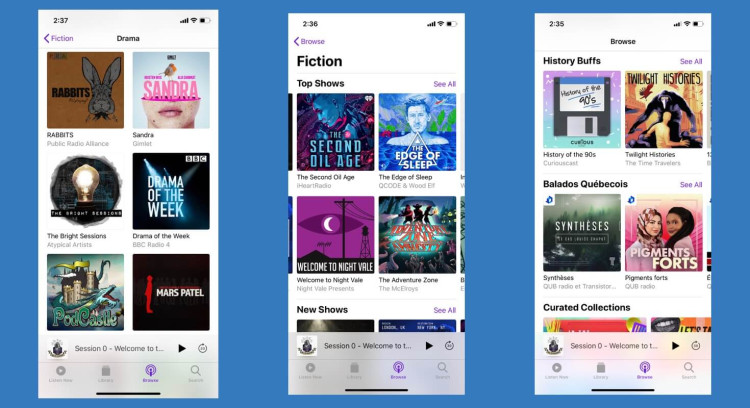 How to choose the right podcast category for your show
Pick the right primary category
You can choose two categories in Apple Podcasts, but the most important is your primary category. Here, you should choose the most accurate category for your show. This will be indexed by Apple Podcasts and other directories. It's the one that will appear most frequently, so make it count!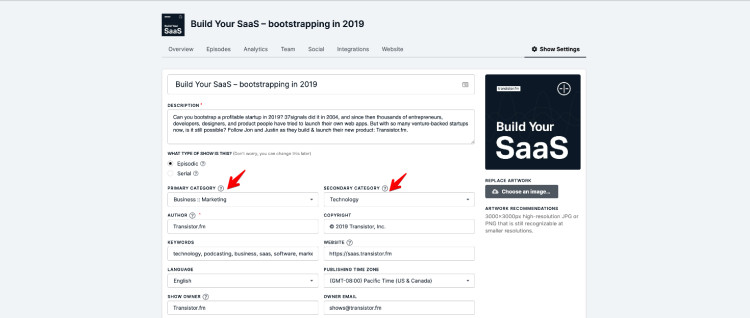 Find a podcast category without much competition
Dan Misener's written a great guide on the most crowded categories. In his research he found:
His advice is to choose the most specific category you can find. For example, the less competitive "Arts: Food" category is better than "Society & Culture."
And, if you can, avoid picking Christianity, Music, or Comedy as your primary category.
From time to time, Apple will introduce new categories. In July 2019, they added new top-level categories such as Fiction, History, and True Crime — as well as dozens of new subcategories. (You can see the updated list of supported categories in Apple Podcasts help).Transistor supports these new categories.
Make your podcast's title and artwork stand out
Once you've chosen your podcast's main category, you'll want to make the title of your show and your cover art stand out.
To do this, you can use this utility. It compares your show's listing up against other podcasts in that category.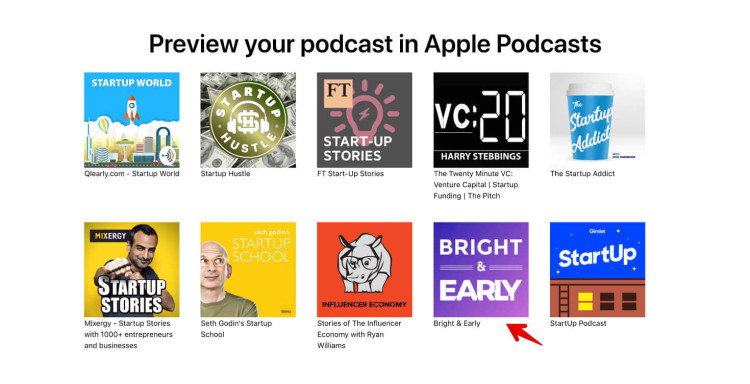 There are a few different ways to differentiate your artwork:

Choose a different background color. If everyone else is using yellow, choose purple!

Make your design current. Many podcast covers haven't been updated in years, and it shows. Update your artwork so that it features contemporary typefaces and design patterns.

Don't use a template. Templates, from places like Canva, are being overused on podcasts (and are easily identifiable). Make something from scratch, or hire a professional to do your artwork.
Your podcast category is important, but don't stress about it too much. Many other factors will define your show. Regardless of category, the golden rule of podcasting still applies: "Make it interesting, and ensure your audio quality is high."