Our podcast hosting features are designed to help you build & grow your audience.
Host multiple podcasts on the same account
Have ideas for multiple podcasts? Don't limit your creativity.
Transistor allows you to host unlimited shows on the same account, for one monthly price.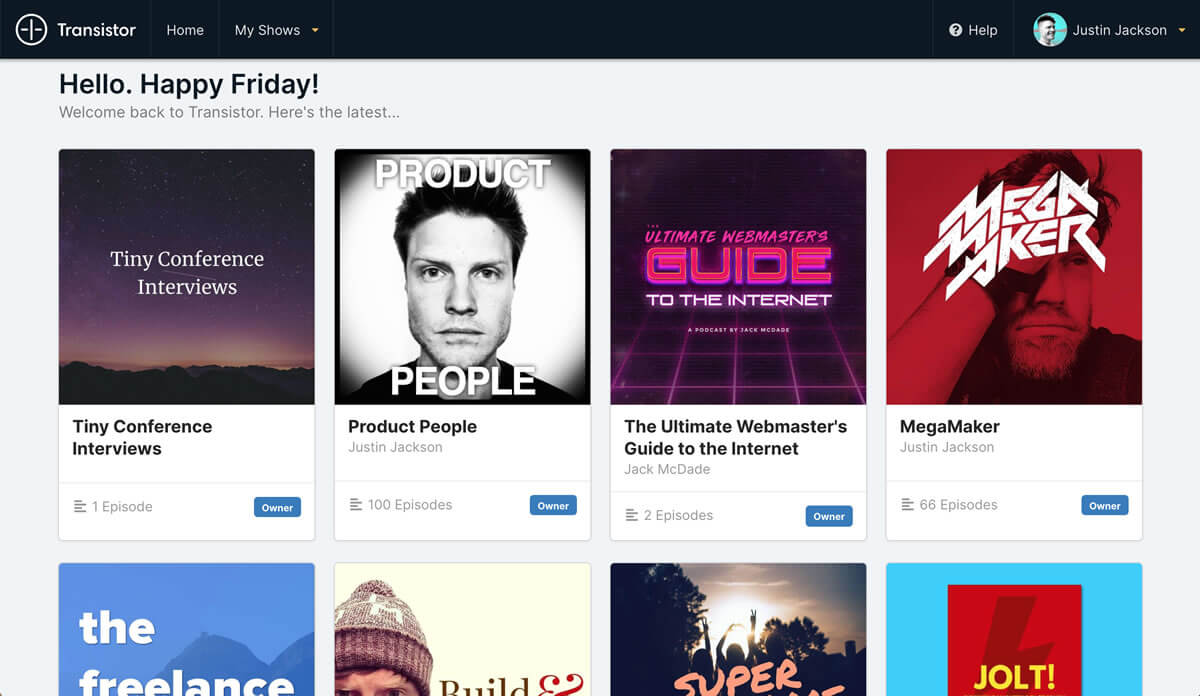 As long as you stay under your download limit, you won't be charged more for adding more shows.
Now, you have the opportunity to experiment and try out different formats:
Making more shows is one of the best ways to increase the number of listeners you get each month.
Having multiple shows allows you to test out new concepts, and choose the podcast theme (or format) that resonates the most.
Create multiple formats for different listeners! Some folks like 2-hours interviews, others like 30-minute commuter shows, and most folks will check out a 5-minute highlight episode.
Invite multiple collaborators
Each podcast you host on Transistor can have its own team of users.
There are three types of users on Transistor:
Each paying account has one Owner. They control the billing and subscription settings, credit card information, and can cancel an account.
Admins can edit show settings, manage episodes, view analytics, and manage team members. You can have multiples of these on each podcast!
Members can add or edit episodes, and view analytics, but are not allowed to delete episodes or manage team members. Send an invite and they'll receive an email to set their own account password. Again, you can have multiple members on each podcast you host.
This means you can invite additional members to collaborate on your show.
With Transistor you can create multiple podcasts, and invite individual users to work on each show.
Podcast analytics
How many people are listening to your show every week? Track your most popular episodes, average downloads, and where your listeners are located.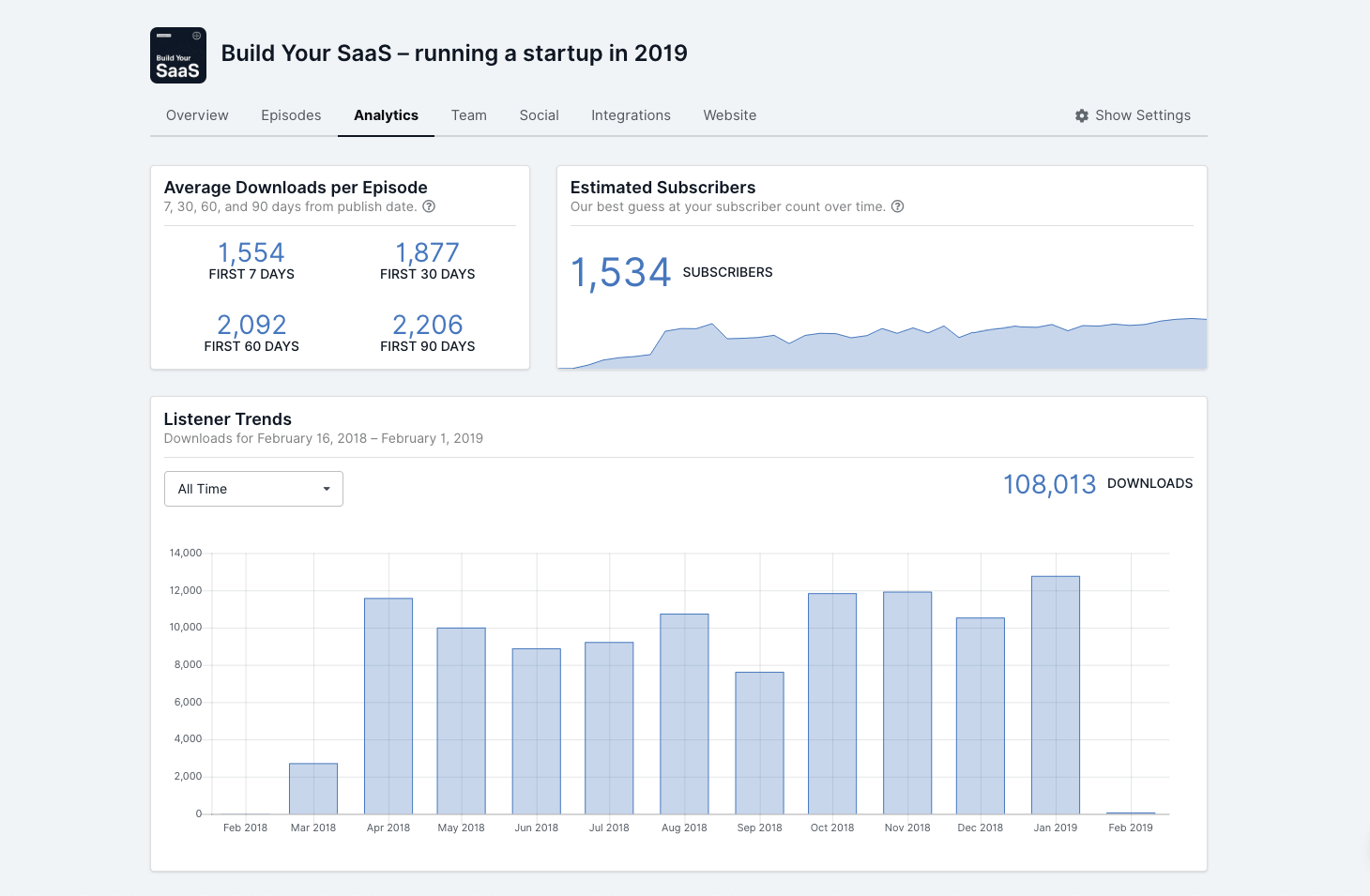 Embed your podcast audio anywhere
You can use our podcast player to embed your episodes on:
Your website (WordPress, Squarespace, Wix)
A landing page (Carrd, Unbounce, Leadpages)
Or, in a tweet
Distribute your show
Distribute your show on Apple Podcasts, Spotify, Overcast, Pocket Casts, Stitcher, Google Play, Castro, and on social media.
A website for your podcast
Transistor can generate a website for your podcast. It automatically updates every time you add a new episode!
Promote your podcast
You can use Transistor to get more listeners!
Easily import your show
Moving to Transistor from a different podcast host? Just enter your current RSS feed, and we'll import your MP3s and show notes for you.
You can import your old shows to Transistor from any of the major podcast hosts (Simplecast, Anchor, Podbean, Blubrry, Soundcloud, Libsyn).