The NHL's Vegas Golden Knights podcast
The official podcast of the Vegas Golden Knights is Sheriff, Lawless, and Some Guy Named Dave. It's a well-produced hockey show, hosted by Shane Hnidy, Gary Lawless, Dave Goucher, and Dan D'Uva.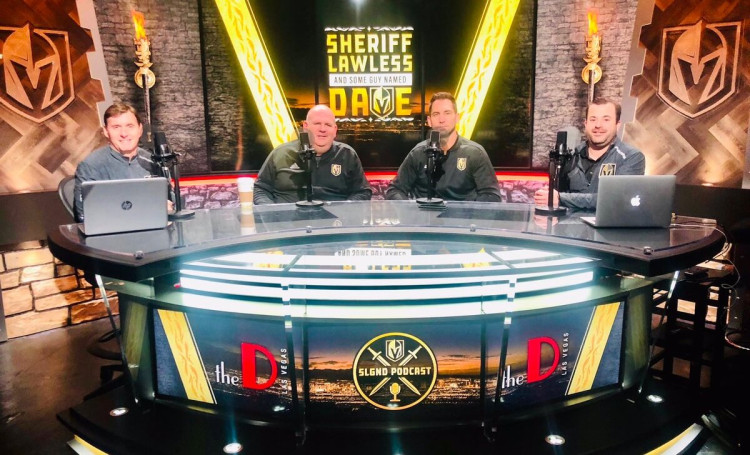 The show's format, which has been running since 2017, features the latest Golden Knights news, where each host shares their opinion on the moves, trades, and gameplay.
The hosts are:
Shane Hnidy: an NHL veteran, Hnidy had a career that spanned multiple teams (Ottawa Senators, Nashville Predators, Atlanta Thrashers, Anaheim Ducks, Boston Bruins, and Minnesota Wild) between 2000 and 2011.

Gary Lawless: Lawless joined the Golden Knights with 18 years of sports media experience in Winnipeg. He previously hosted a popular drive-time sports talk radio show on TSN 1290 AM and had regular appearances on TSN That's Hockey, TSN Sportscentre, and TSN's broadcasts of Winnipeg Jets home games.

Dan D'Uva: Dan's voice will be familiar to many Golden Knights fans (he's been the team's play-by-play announcer since 2017).
Website | Spotify | Apple Podcasts | RSS
In 2020, the broadcasting team at the Golden Knights switched from Libsyn to Transistor so they could host multiple podcasts on the same account. Their other podcasts include:
Game MISSconduct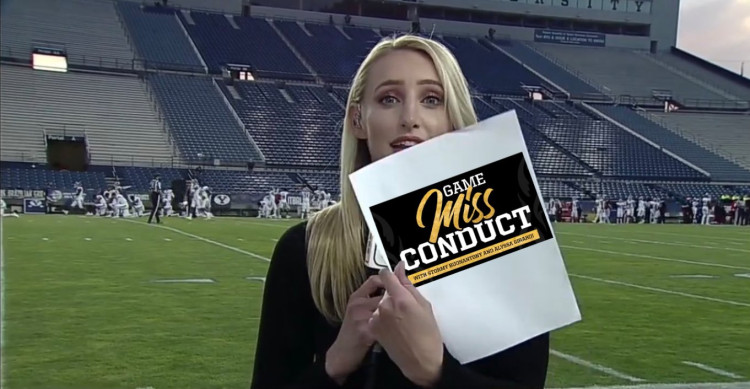 Game MISSconduct shines a light on the women who are blazing trails and disrupting the hockey world. In each episode, hosts Stormy Buonantony and Alyssa Girardi form engaging and out-of-the-box conversations with a female figure who has made her mark in the mostly male-dominated sport. They discuss topics from NHL broadcast booths to front offices to business and scouting staffs.
Website | Spotify | Apple Podcasts | RSS
Knight Time at Noon
Recordings of live episodes of Knight Time at Noon on FOX Sports Las Vegas 98.9 FM/1340 AM, hosted by members of the organization's broadcast team made up of Dave Goucher, Shane Hnidy, Gary Lawless, Dan D'Uva, Daren Millard, Darren Eliot, and Brian McCormack.