Starting a podcast for your church is easy with Transistor. You'll have the ability to publish multiple series (sermons, small group announcements, workshops, and seminars). You'll also get a website for every podcast series you create.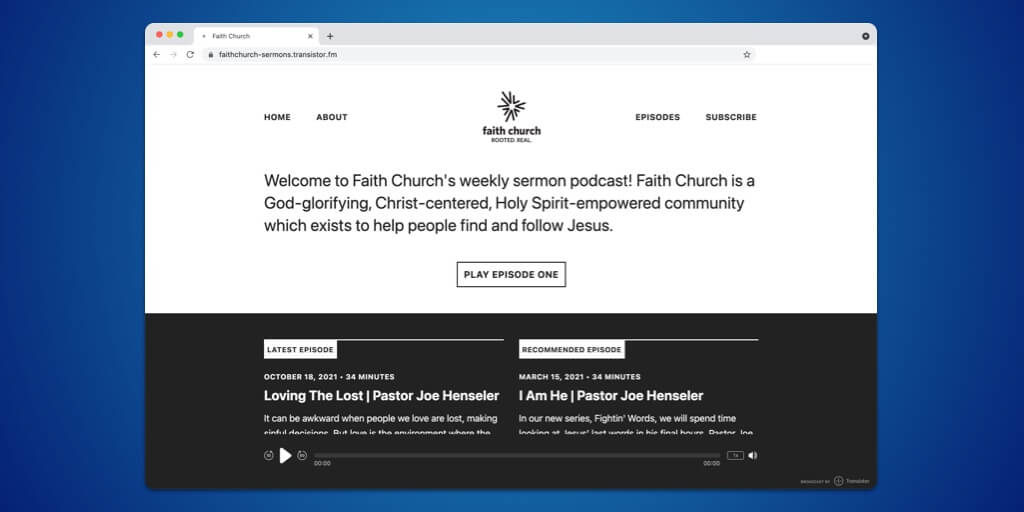 Churches especially appreciate our dynamic audio insertion tool, which allows them to insert audio announcements at the beginning of each episode.
Church podcast examples
Religion & Spirituality podcast examples
One of the top podcasts on Spotify in the Religion & Spirituality category is "Where's the Joy in That?" Hosts Chris and Gareth from Rend Collective discuss life, faith, mental health, relationships, work.
Another popular podcast in this category is "Undeceptions with John Dickson." Every week, Christian author John Dickson explores some aspect of life, faith, history, culture, and ethics.
Published on October 20th, 2021