← Changelog
December 2nd, 2022
Unlimited team members for all podcasts
We have now removed the subscription plan limits on the number of team members!
You can now have unlimited team members for all of your podcasts, regardless of the subscription plan that you are on with Transistor. You will now see that our pricing page has been updated to reflect that change.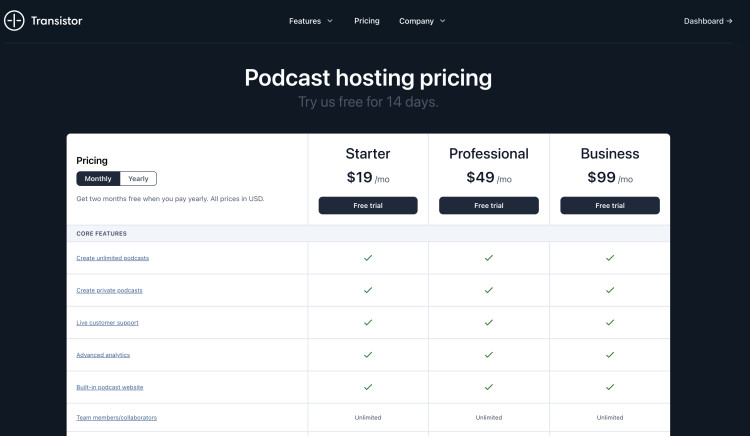 You now have room for more collaborators to help produce and publish your episodes with you.

In addition to Admins and Members, this change works well in conjunction with our other recent update, introducing Analytics-Only team members. So now you can share your podcast progress and statistics with even more people in your organisation.

With Transistor there's no limit to the podcast team that you can build!