← Changelog
July 18th, 2018
Submit your podcast to Spotify directly
No more waiting. Now Transistor can submit your show for inclusion in Spotify and automatically connect it to your Transistor account.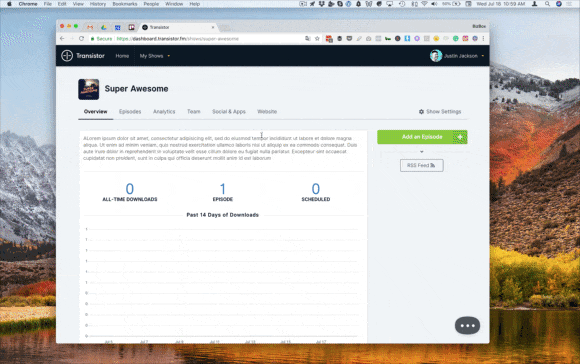 How to submit your show in Transistor:
You need to have at least one published episode before you can submit your show to Spotify.

Go to the "Social & Apps" menu

In the right sidebar, you'll see the "Add Your Show to Spotify" section.

Click "Yes! Send my show to Spotify."
Once submitted you'll receive this email: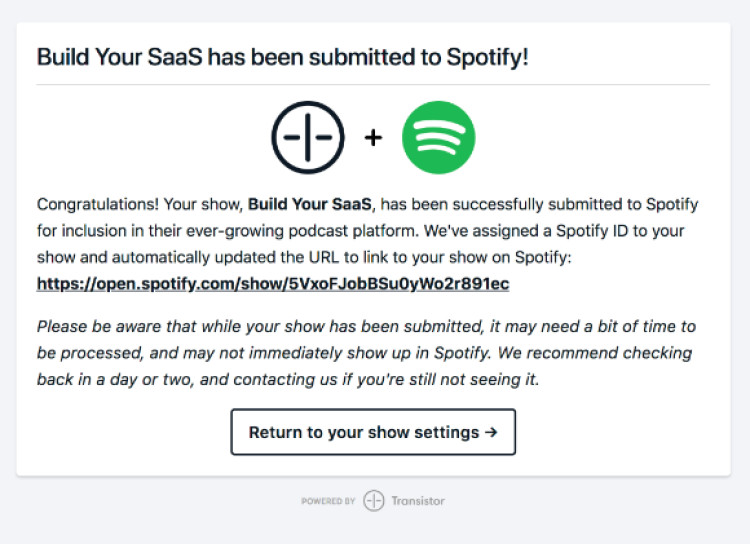 We're launching officially on August 1st, 2018!
Jon and I are ramping up for Transistor's public launch.

Here's what we're hoping to have ready by then:
A new marketing website

Expanded podcast analytics

New pricing plans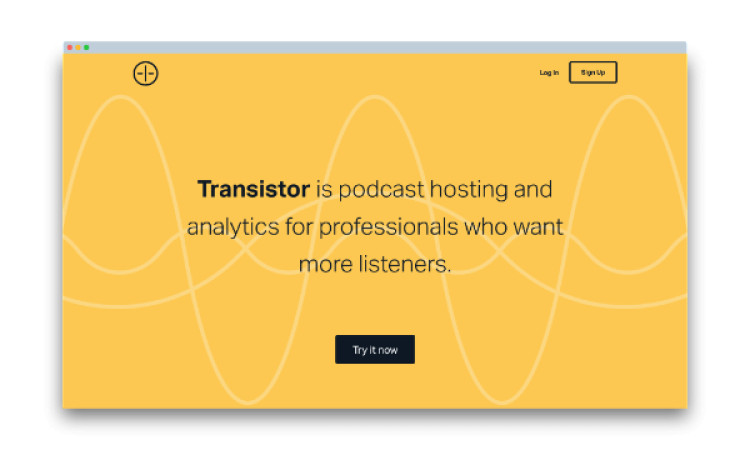 Want to help us with the launch?

Here's how you can show us some ❤️ :
Be ready on Aug 1 to share our launch, and upvote on Product Hunt!

Want a testimonial on our site? Send it to us!
That's it for this week's update!
Anything else we can do to help you? Let us know!
Cheers,
Jon & Justin at Transistor.fm