← Changelog
December 10th, 2020
Expanded analytics for private podcasts
Private podcast overview stats
Now you can get in-depth stats for your private podcasts. On the overview page, you'll see:
Number of downloads per episode

Export CSV: Episode downloads by day

Export CSV: Subscribers' episode counts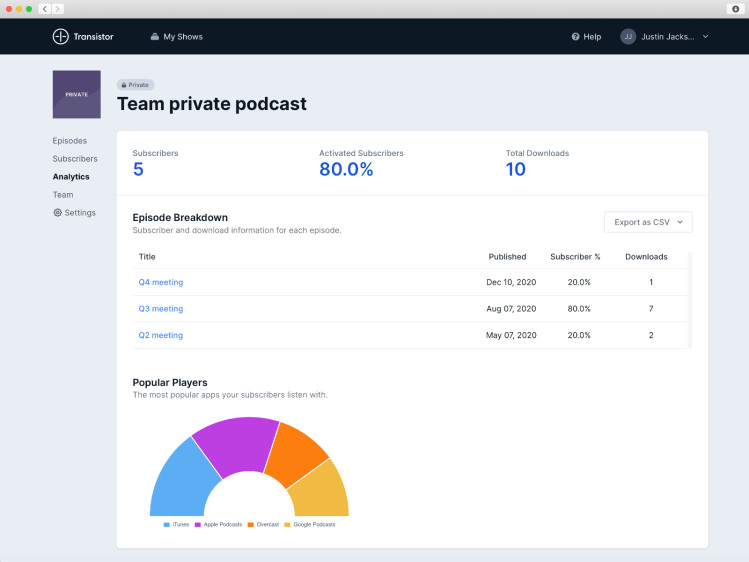 See who listened to private podcast episodes
Using private podcasts for courses, training, or compliance? Now, for each episode, you can:
See who's listened (and how many times)

See who hasn't listened

Export CSV

Search for specific subscribers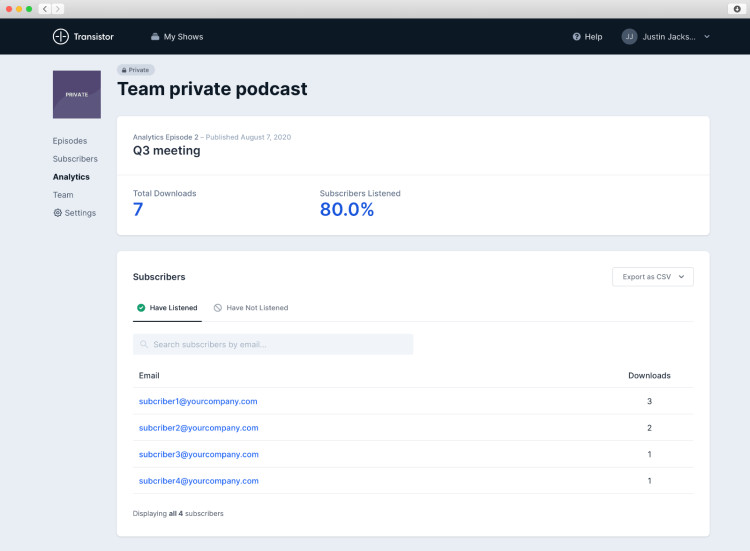 See what individual subscribers have listened to
You can also click on individual subscribers and get a list of all the episodes they've listened to.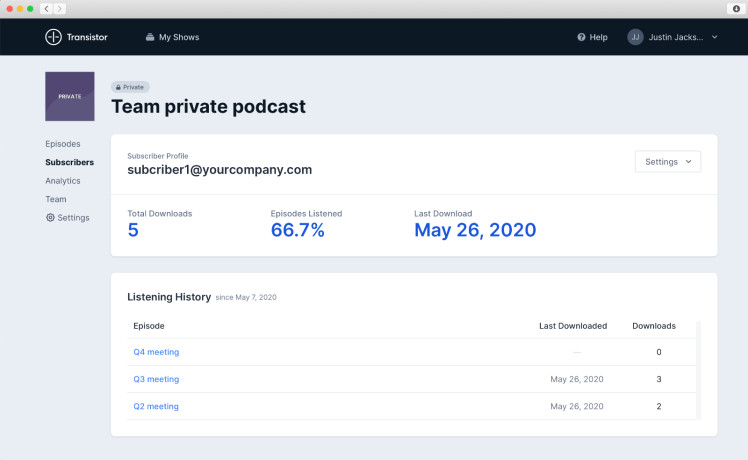 Start a private podcast for your organization
A private podcast is perfect for corporate training, team news, leadership messages, and online courses.