Now you can see expanded podcast analytics for all your shows!
We promised you stats and now they're live!
Go to "Analytics" in your Transistor account and you'll see a full array of stats: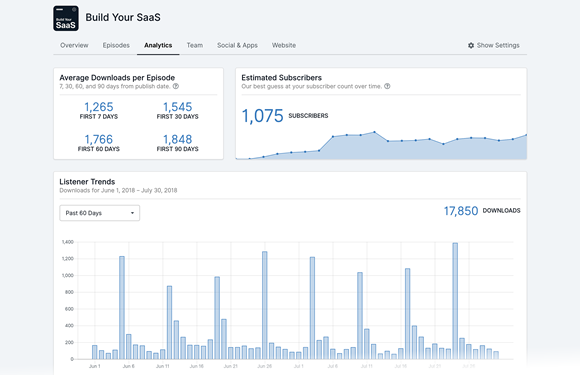 My personal favorite is the ability to see all the different podcast players your audience is using: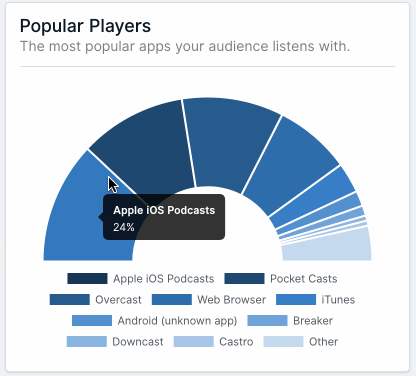 Thanks to those of you who already found it and sent us encouraging notes!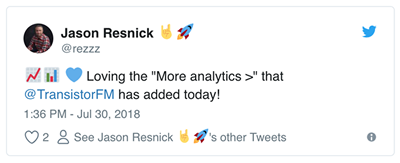 Published on July 30th, 2018