← Changelog
May 13th, 2020
New user interface for podcasters
We just launched a new app design for Transistor! Here's how it looks on mobile: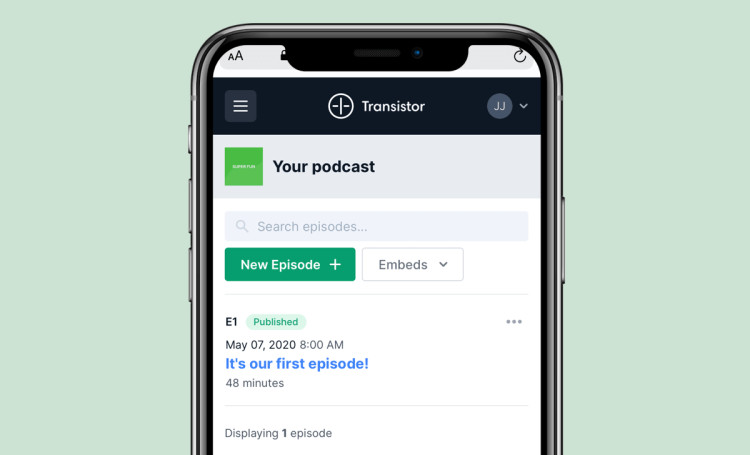 And here's what the desktop version looks like: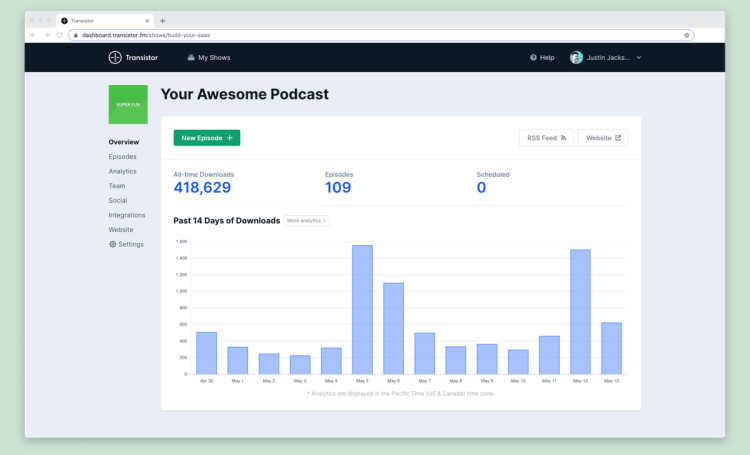 Under the hood, we're using Tailwind CSS and Alpine.js to create a UI that's both mobile-friendly and blazing fast. We've reduced the size of our Javascript by 43%, and our CSS by 82.5%.
We've already received some great feedback on it:
"The updated Transistor admin panel is one of the nicest hosting interfaces I've ever used (and I've been through many)." – Ollie Judge
New features in this release
This release also includes some notable new features and enhancements:
New mobile view (upload and edit episodes from your phone)

Drag-n-drop uploading (audio and image files)

Easily search for episode titles and podcast titles

You can now change a team member's access level

For private podcasts:

Put your company's domain name on a safelist for invites

Send a reminder email to all subscribers who have not activated
Here's a demo of the drag-and-drop file uploader: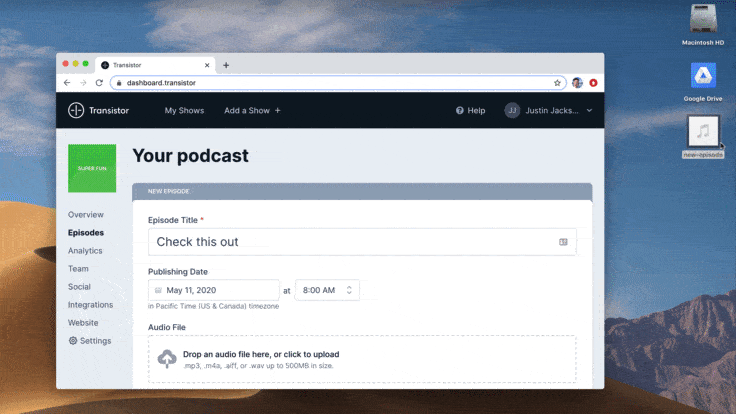 As always, you can host separate podcasts, all from the same account. This includes our new private podcasts: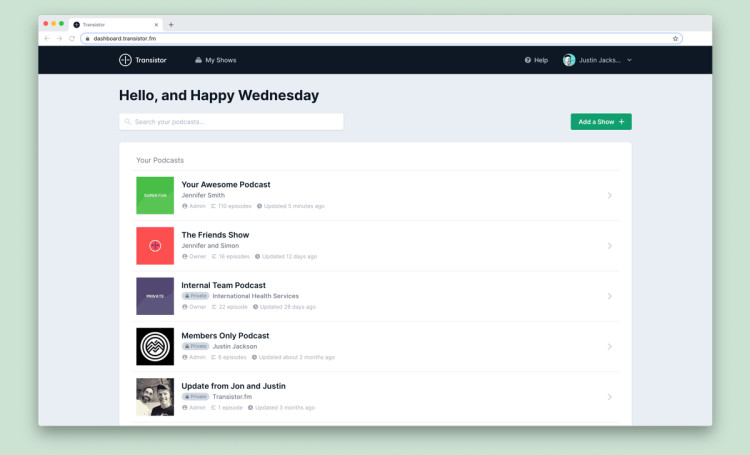 We've been working on this for a long time, so we're excited that podcasters can finally use it.
Cheers,
Jon and Justin
transistor.fm
"The new layout for Transistor is fantastic. It's a great time for folks to kick off a new podcast or switch over to their platform!" – Mark Clifford