← Changelog
April 24th, 2018
New episode features
We just deployed the following:
Better file uploader! ⬆️

Direct MP3 download URL! ⬇️

Beautiful embedded player for your website! 🖥

Share shows on Twitter (with embedded player)! 🔊

Landing page links (even if you don't use our built-in website)! 📄
If you're a Transistor user, you'll find these in your "Episodes" menu: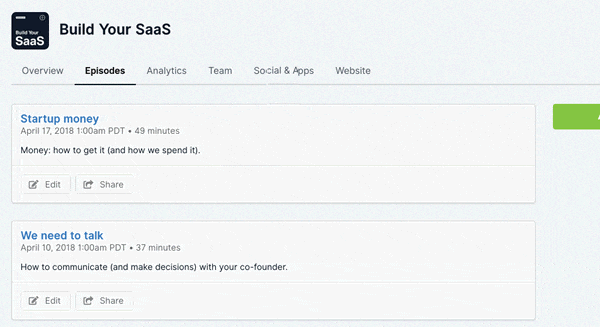 Here's a preview of what the share link looks like on Twitter: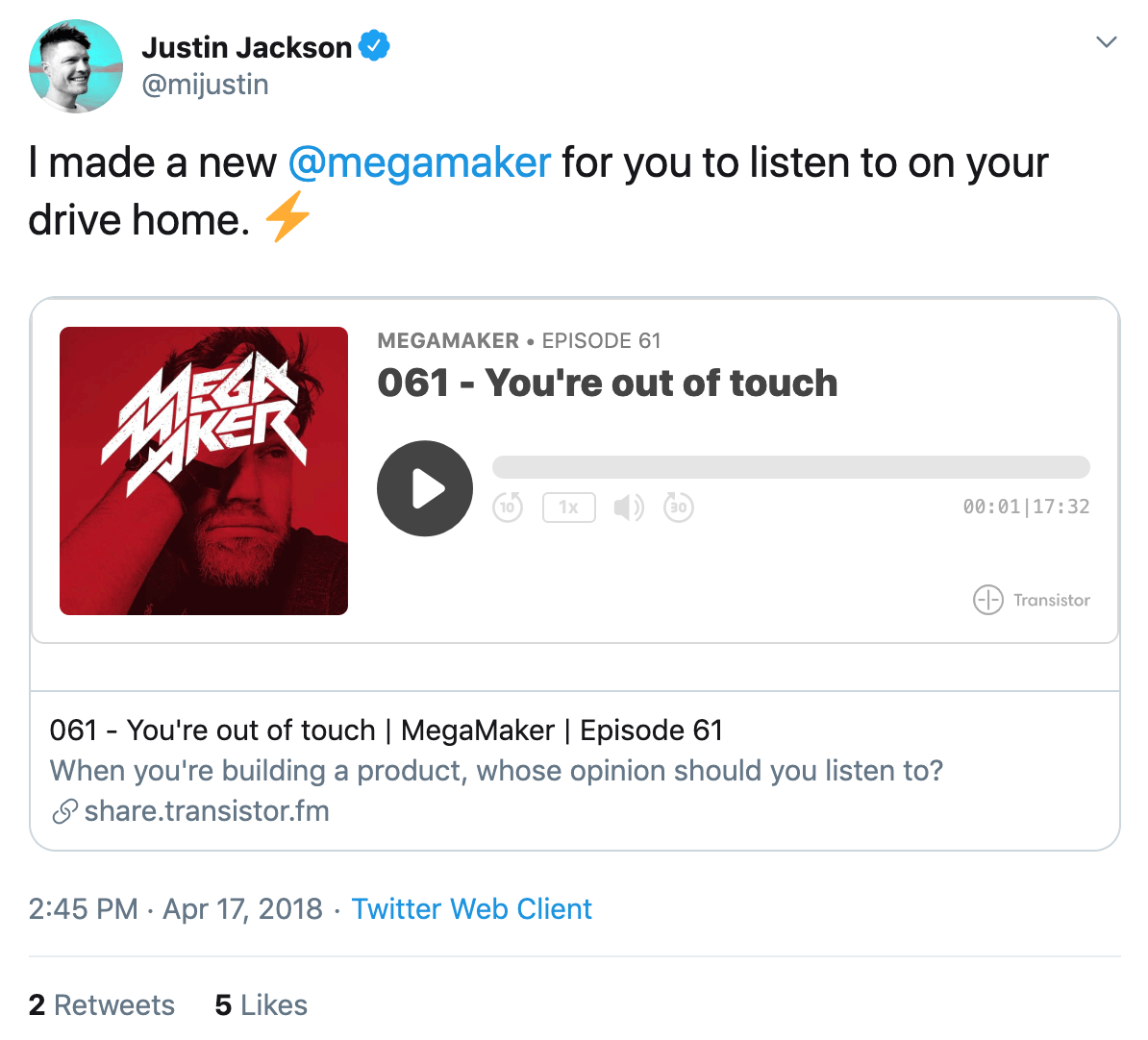 New shows on Transistor!
We've welcomed dozens of new customers in the fast few months. Here are a few of their shows: