← Changelog
August 7th, 2019
Multi-episode playlist player + new Apple podcast categories
We've had tons of folks ask for this feature:

Can I embed my whole podcast feed on my website and not just the latest episode?

Yes! Now you can. Jon's just finished the new embeddable player, and it supports multiple episodes!  🎉
To access the new player, users just need to go to their "Episodes" tab, and then click the "Embed Playlist Player" button in the sidebar. 👍
New Apple categories
Apple Podcasts has added new top-level categories such as Fiction, History, and True Crime — as well as dozens of new subcategories. (You can see the updated list of supported categories in Apple Podcasts help).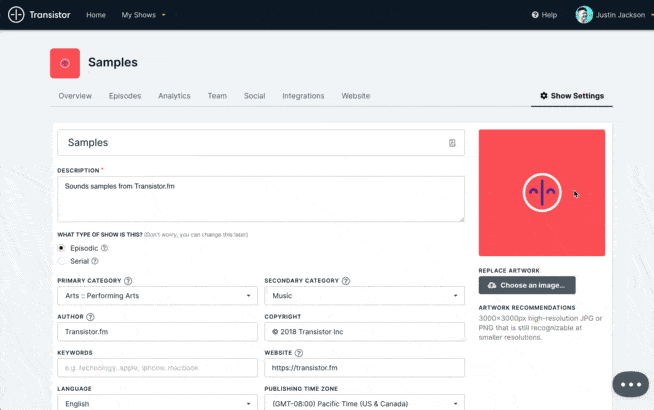 Transistor has supported these new categories since July 15, 2019. 

You can make changes to your show's category now, and they'll go live on Apple Podcasts.