← Changelog
July 24th, 2018
Google podcasts + new embed
Google launched a podcast app - here's how to add it to your "Subscribe" page:
There's a new podcast player in town: Google Podcasts.
Right now Apple Podcasts is the industry's juggernaut; Google wants Android to have a bigger piece of the podcast pie.
You can add a "Google Podcasts" badge to your Transistor website. It looks like this: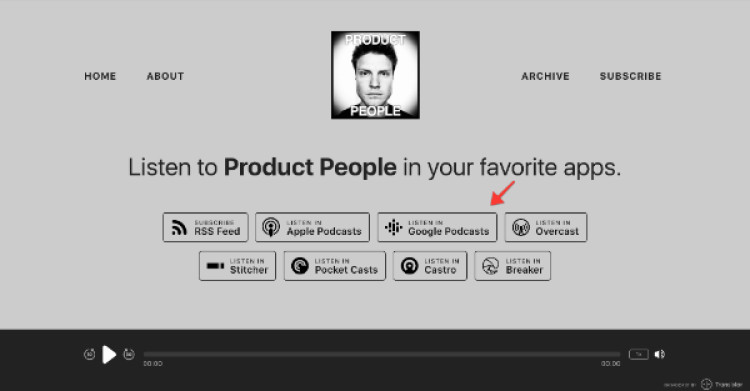 To add it to your website, follow these steps:
Grab your podcast's RSS feed URL from your show's "Overview" menu in Transistor.

Copy and paste your feed URL into the Google Podcasts link generator to get your unique URL.

Go to the "Shows & Apps" menu in Transistor and paste in your unique Google Podcasts URL.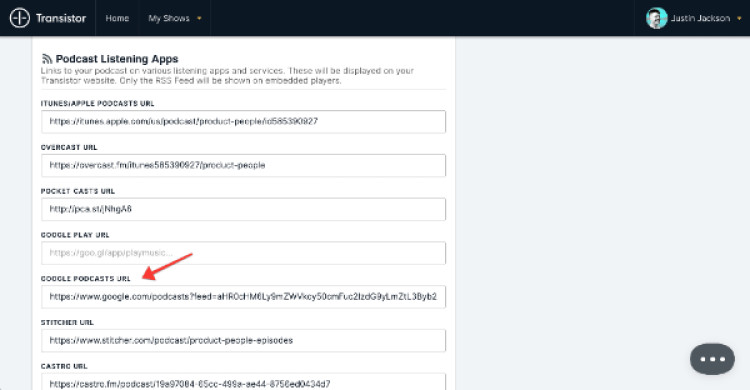 Embed your latest episode on your website!
We've also released a new feature that allows you to embed your latest episode on your website, landing page, or blog posts!
You can grab it from the "Episodes" menu in Transistor: