← Changelog
April 21st, 2020
Coming soon: a new UI
For the past few months, Jon has been working to update the Transistor UI with an updated design system,

What does this mean for you?
The user interface is being updated!

This will enable us to build and launch new features faster.

Transistor will now work in your mobile browser!

The interface will look slightly different.
Here's a screenshot of what the new design looks like now: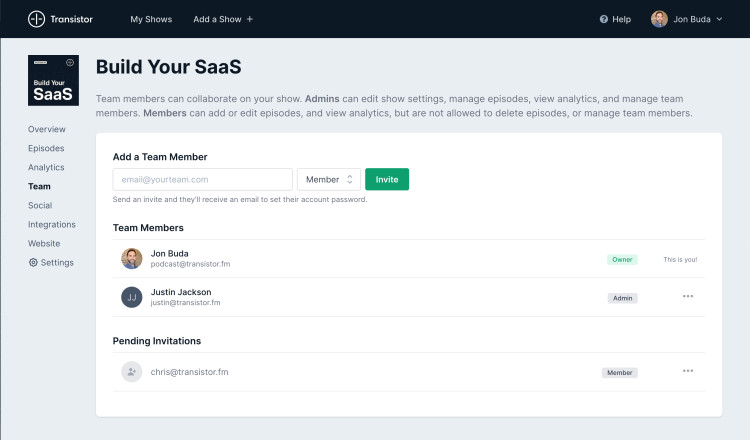 The current plan is to move the menu from the top, the left (as pictured above).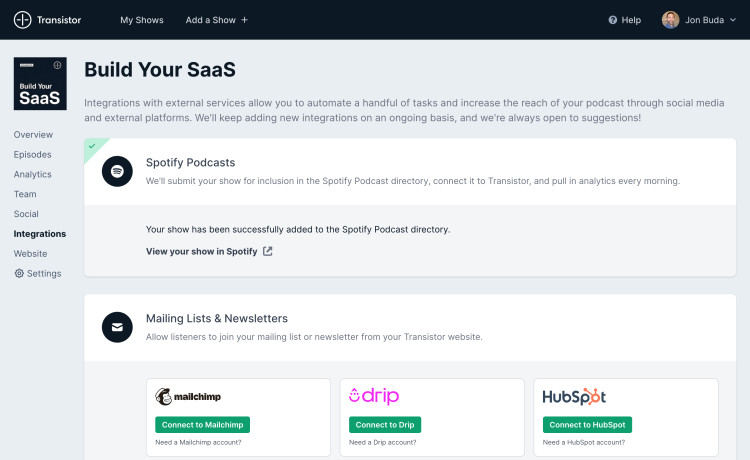 Here's how it will look on your mobile phone: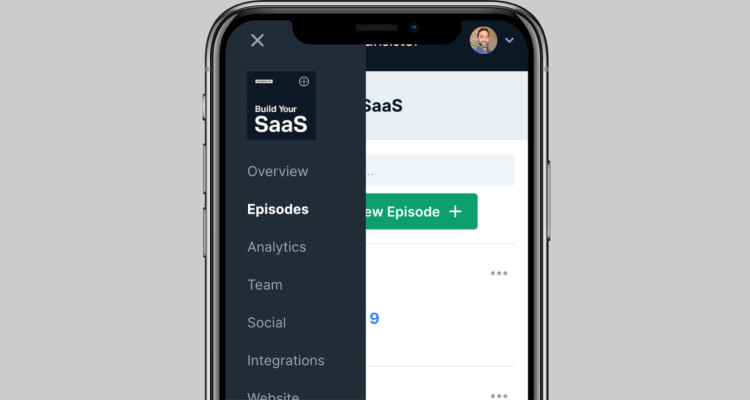 There will be a number of other improvements we think you'll like as well. It won't be a huge change, but we wanted to give you a head's up. 👍