← Changelog
March 30th, 2023
Add chapters to your podcast episodes
Now, you can add chapters when you create a new episode. Click "New Episode," upload your MP3 and add your episode details. Then, scroll down and check the box "Add chapter markers to this episode."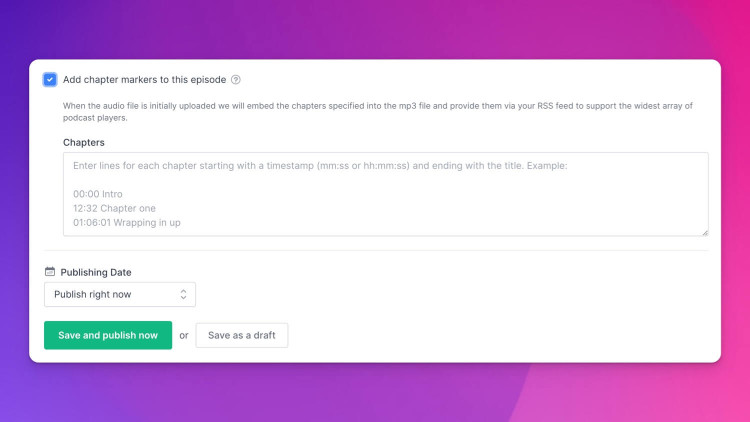 You can add timestamps and titles, which will turn into chapters in supported podcast players. 
Read more about podcast chapters here.