Buzzsprout alternative for podcast hosting
Buzzsprout gets expensive if you're running multiple podcasts. They also limit the amount of audio you can upload each month. If you're creating multiple shows, Transistor is a good alternative for podcast hosting.
★★★
Buzzsprout isn't good for having many podcasts
"If you are looking to do multiple podcasts with a cost friendly solution, don't pick them."

★★★★★
Transistor hosts as many podcasts as you want
"Transistor lets you have multiple RSS feeds, whether public or private, for one price. For the majority of independent podcasters, this could be your podcasts' forever home."

Buzzsprout vs Transistor for pricing and storage
One of the biggest complaints against Buzzsprout is their pricing structure. They charge you up to $24 per month, for a single podcast. Plus: they limit the amount of audio you can upload.
By contrast, Transistor.fm starts at $19/month and gives you:
The ability to create unlimited podcasts.

Unlimited storage and uploads.

Advanced statistics.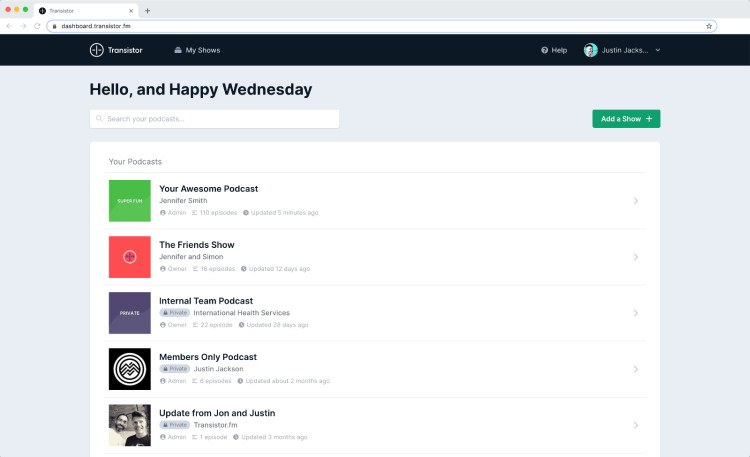 Looking for a Buzzsprout alternative?
We've had hundreds of Buzzsprout users switch to Transistor. You can migrate to Transistor with just one click.